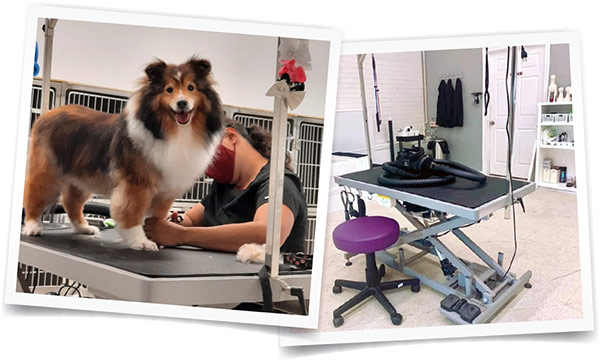 K-9 HQ Grooming Salon is an extension of our core mission to support partnership between you and your dog.  With our knowledge and expertise just a phone call away, we can help you keep your pup clean, healthy and comfortable. Our staff works with you to understand your individual dog's skin and coat needs, your lifestyle and your maintenance preferences. We always happy to answer your questions to help you keep your dog happy and healthy.
We're also excited to teach at-home grooming and care tips in both our Polite Puppy and Junior K9 classes, so you can continue their care at home, between appointments.
Grooming Salon appointments are available Monday through Saturday, and can also be added to any Daycare stay.
Contact us at 613-735-0404 today for more information on our grooming packages!