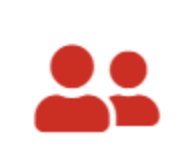 Sometimes it isn't a class that you need.  Perhaps your dog is well trained in other areas but still won't come when called.  Maybe he can't help but follow every squirrel that crosses his path.  Perhaps he's afraid of strangers, or maybe you would like to involve the entire family in training your new puppy.
Our private consultations are popular for a variety of reasons.  Some of our most common requests that we receive, but are certainly not limited to:
Recall
Leash manners
Excessive barking
Separation anxiety
Food or toy aggression
Fear of people or other dogs
Introducing a new puppy to an older dog
One of our certified trainers will meet with you and your dog, either at your home or at K-9 Headquarters if you prefer. The cost is $50 per hour plus tax for training sessions in Pembroke, Petawawa, Chalk River, and Deep River.  Please contact us regarding pricing for other areas.  You may schedule a single consult, weekly sessions, or as many as needed!
If you have any other questions or to schedule a consult, please email us at vipk9pembroke@gmail.com or call the facility at (613) 735-0404.