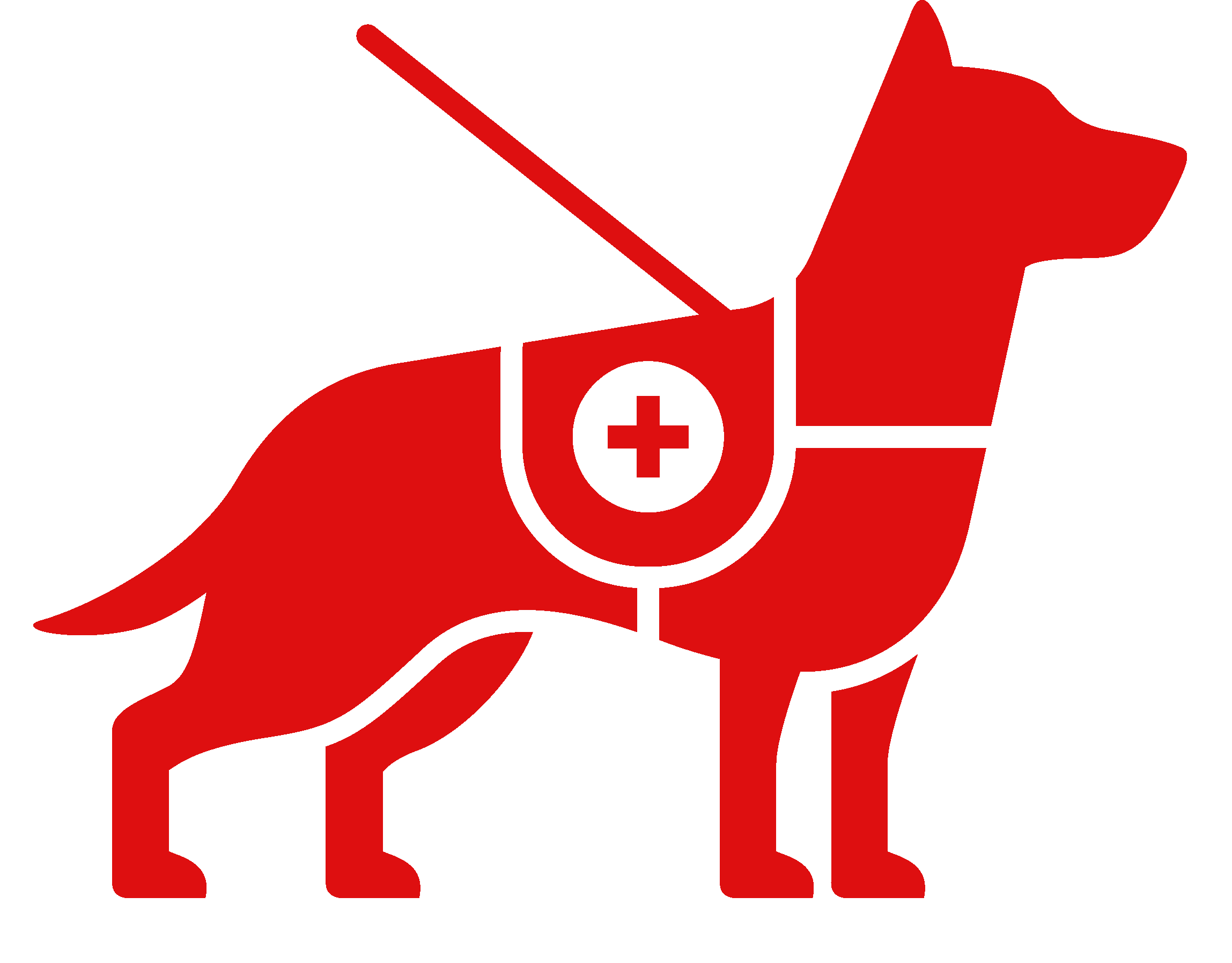 Fire Team K-9's Service Dogs

Fire Team K-9's Inc. is a non profit corporation that provides service dogs and training to veterans, firefighters and police officers. Service dogs make a huge difference in the lives of their partners. Service dogs assist people with PTSD, anxiety and other challenges. Our name is homage to the smallest unit in the Canadian Forces, the Fire Team.  A Fire Team is two soldiers who work together to accomplish a mission. A service dog is like having a fire team partner at home, "…because when coming home is a fight, you're not issued a Fire Team Partner."
What is a service dog?
Service dogs are carefully selected dogs that receive customized training to assist people with disabilities.
To put it simply, a service dog is a working animal. The exact job the dog performs depends on the disability they have been trained to assist with. 
For Veterans or First Responders with PTSD, a
service dog can give freedom and independence by assisting with some of the following techniques:
interrupting behaviors such as hypervigilance, anxiety, and flashbacks
nightmare interruption
grounding by touch
deep pressure therapy
mobility assistance including retrieving, delivering, or carrying of items, bracing for balance assistance, mobility button assistance
MINIMUM CRITERIA TO APPLY FOR A VETERAN SERVICE DOG
Veteran must be honorably discharged with a diagnosis of Post-Traumatic Stress Disorder, Traumatic Brain Injury, Military Sexual Trauma and/or a Mobility Limiting Disability;
Diagnosis must be related to military service;
The applicant must be in on-going treatment by a mental health professional;
The applicant must be in a stable living situation and able to actively care for themselves and a service dog;
Applicant must be able to independently complete Team Training, and hands-on training with a Fire Team K-9 coach
PLEASE NOTE: The demand for a service dog far outweighs our available service dogs in training and we do not guarantee that every applicant will receive a dog.  We screen and interview applicants whose needs match the strengths and skills of our dogs.
Matching the dog with the person is our priority and we will be with you every step of the way to ensure bonding and success.
To learn more about our service dog program and now to apply, please visit our Fire Team K9s website to learn more: https://fireteamk9s.com/